This year we are trying something new at Montrose School. Montrose School loooooves traditions, but sometimes it's nice to try something new! So we have a new locker system. The Grade 5/6's are partnering with the Grade 1/2's! Now this partnership will extend farther and deeper than just the lockers…. there will be great things happening between these students this year!
Today we decided a Get To Know You Better was in order. We got EVERYONE together (Those Grade 5/6's sure have grown… but I did notice that I am still taller! Whew!).
Everyone partnered up with their locker partners (easy) and those that don't have a Grade 1/2 locker partner – joined in with a group. It went so well. Those 5/6's are really the sweetest! They really care for and enjoy the 1/2's. I saw so many sweet smiles, gentle snuggles and happy laughs. We read together, chatted together and really became comfortable with our buddies. The Awesomeness was pretty strong!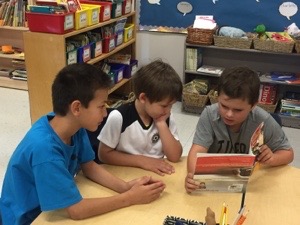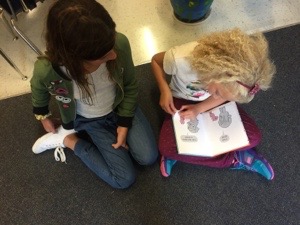 Buddies – we love you already. Thanks for being so great!
*********SIDENOTE TO PARENTS*********
You made it! We did it! Hooray! The first week of school is done! Complete! Gosh it flew by! I have to say this class is amazing. Their parents are so encouraging and supportive already (THANK YOU!). And the vibe around Montrose school is one of excitement and engagement.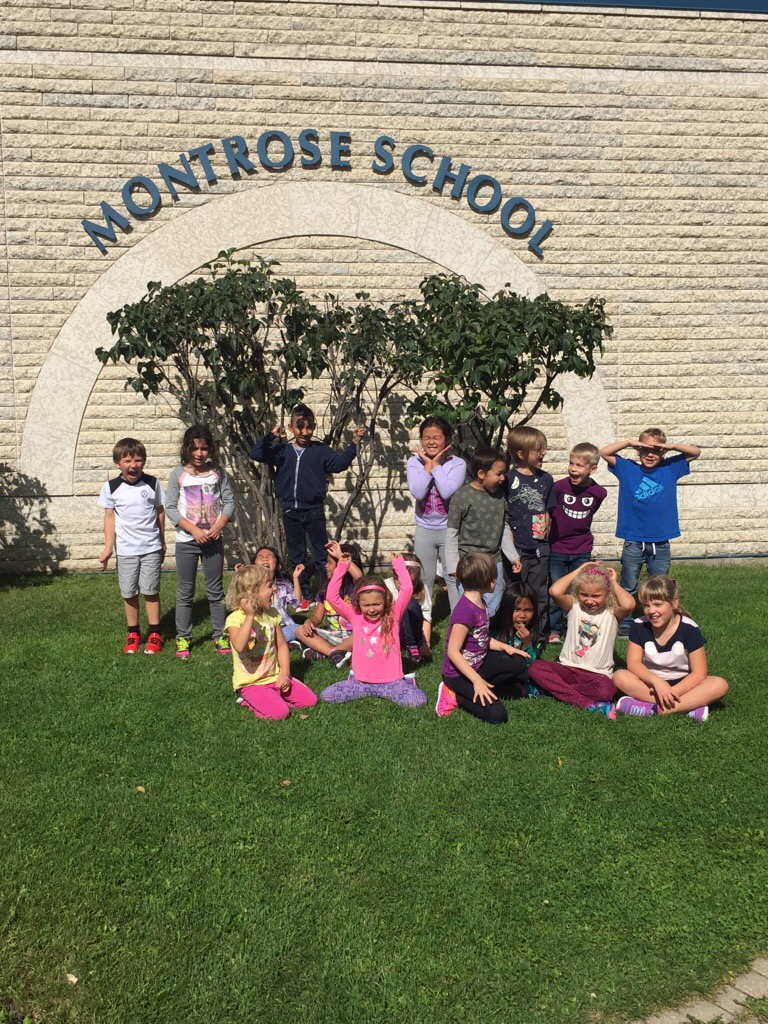 Look at those students!! That's a lot of AWESOMENESS in a picture!! We'll keep being AWESOME – You keep following  our blog!
~Until next week….