We had our A Winnipeg Day book launch at Montrose School today!
It went so well. The students had practiced reading their books aloud for the past week or so. They were super, super pumped to share! And so were their parents! 😉
As well we invited our grade 5/6 editing buddies, our grade 3/4 reading buddies and our grade 1/2 peers! It was awesome to see the encouragement, enthusiasm and genuine interest in these young room 122 129 writers.
I started by introducing our mentor text and giving some background into the process. To be honest, I wanted to have the students obviously do this because it would have been more meaningful. I also wanted to have the process of their writing journey around the library! And pictures! And tweets! And fabulous blog entries… I really had to let this go. It was really hard for me. But, I'm proud we did do a Montrose book launch and I secretly thank this blog for keeping me and the students accountable to our promise!! All this lead up and talk of A Winnipeg Day! We couldn't leave you hanging!! Even with all the June feels in the World!! So, thank you, our Readers.
After this intro. The students shared their magic!! ☺️ I know it's not about me, but that is exactly what my face looked liked! And everyone else in attendance. We were beaming! Beaming with pride, with love, with respect. ☺️ These Room 122 129 writers; brainstormed ideas together in groups, then independently, then began their writing process while using the mentor text to guide them. They learned how to edit their own work. They learned how to take feedback and edits from others, they learned to re-vise, rewrite, revise, rewrite and be proud of their finished published work.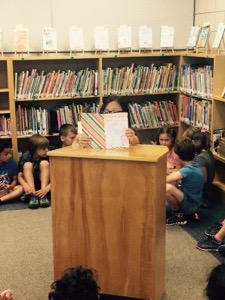 😂😂😂 Hi Hanna!!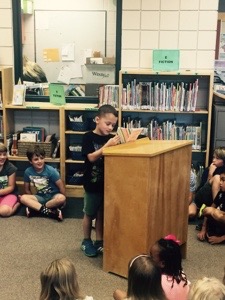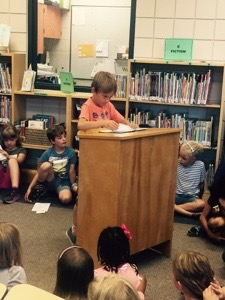 This is pretty much why I became a teacher. Looking at all these pictures. Talking about these books, the writing journey and to see it followed through into this mini celebration today. I am still in talks with McNally publishing, I hope to meet with them in person soon. If it doesn't work out with McNally, I may approach other publishers. This is going to be a great, great book. My feels are strong about that!!
I will be sending home all copies of our  A Winnipeg Day. Enjoy! Summer reading to share with all your family and friends!
Let's see where this journey takes us! I'll report back to this blog, so as always, please follow along for the fun!
**** Important Side Note:
Monique (reading clinician) and I worked hard to establish the criteria and outline that would guide the students through this writing process. Along the way, as teachers do, we planned and linked to the curriculum (Social Studies and ELA). So for those interested (everybody!!) Here are all of the links we made through this journey of publishing our books.
Collaborative groups of students create a "communities" bulletin board display. Students include the location of their local community on a map of Canada and pictures and descriptions illustrating characteristics of the community.
Respond to Texts
Experience Various Texts ~ Choose to engage in a variety of shared and independent listening, reading and viewing experiences using texts from a variety of forms and genres and cultural traditions.
Connect self, text and culture ~ Discuss the experiences and traditions of various communities and cultures portrayed in oral, literary and media texts.
Appreciate the artistry of texts ~ Identify and express the feelings of people in oral, literary and media texts.
Express ideas ~ make and talk about personal observations and predictions.
Consider others ideas ~ Ask for others ideas and observations to help discover and explore personal understanding.
Experiment with language and form ~ Use a variety of forms to organize and give meaning to familiar experiences, ideas and information.
Set goals ~ develop a sense of self as a reader, writer and illustrator.
Clarify and extend ~ Develop understanding. Connect new information, ideas and experiences with prior knowledge and experiences.
Textual Cues ~ Use textual cues (such a story pattern) to construct and confirm meaning.
Cuing systems ~ Use syntactic, semantic and graphophonic cues (including word order, punctuation, capitalization, intonation, and phrasing sound symbol relationships to identify initial, medial and final sounds, letter clusters, blends, digraphs, vowels and familiar and unfamiliar words) to construct and confirm meaning in context.
There were others outcomes too. Linking the curriculum is so important and teachers do it all the time. The curriculum is so big, I'm always learning ways to really connect it all together. Outlining these outcomes in April, helped to keep me going and on track. Along the way we hit lots more, celebrating learning is very important in the curriculum! I can't wait for the students to read all these links we made and all of the ways that they grew their brains! It happens all the time. All. The. Time. Sometimes it just feels good to write it down.