We got outside today to do math because, well, have you seen our classroom lately! We are in transition, 2/3 of our stuff is in Room 129 (our new classroom) and 1/3 of our belongings are still in Room 122. So, without paper we were innovative and got outside to do our math!
We have been exploring with measurement and nature. Last week we used different units of measurement and explored with measuring things in nature. Today we looked at our shadows and measurement.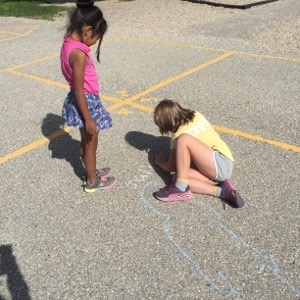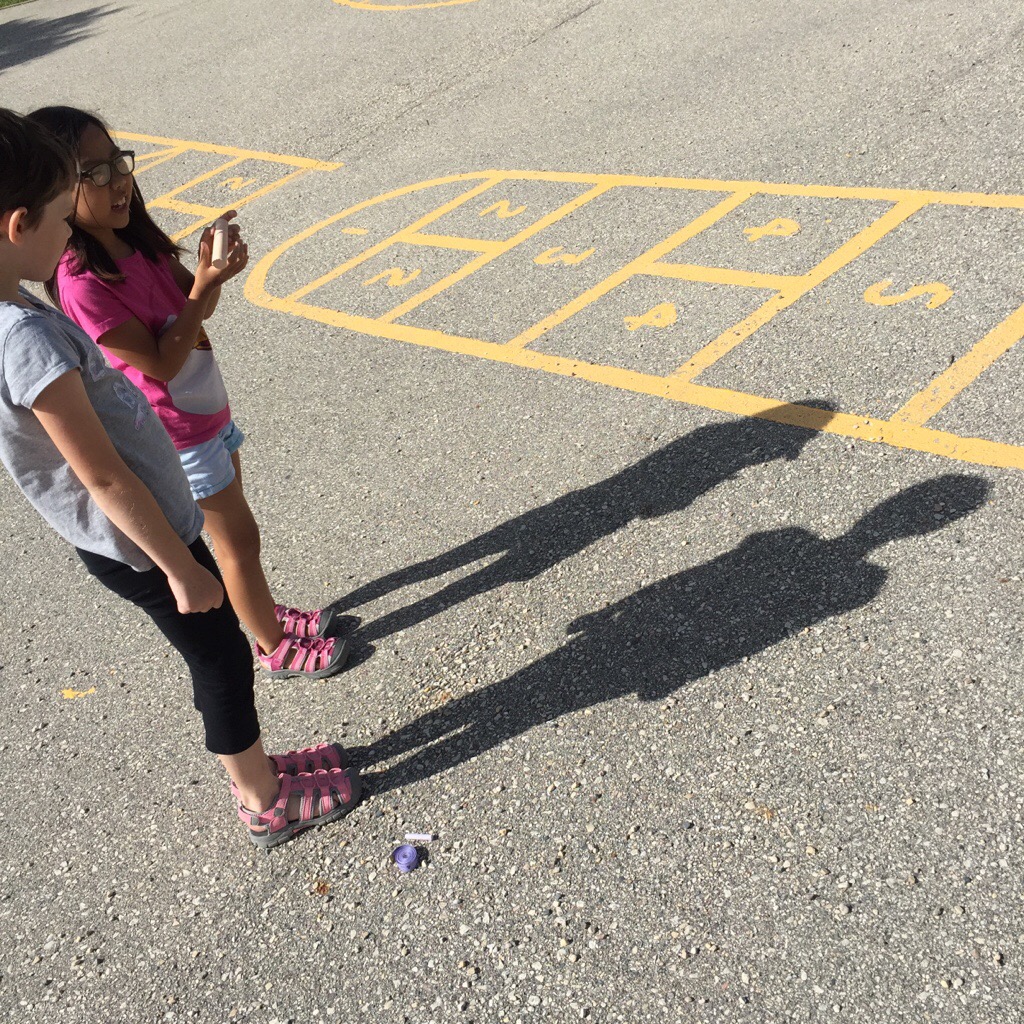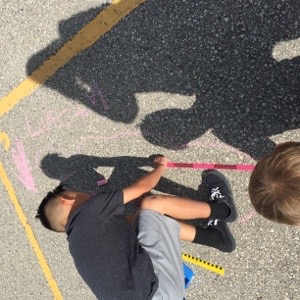 Students made a shadow of their body. Then a partner carefully traced them. Together they used metre sticks, tape measures and rulers to measure their shadows.
Then we made arrays!! All kinds of arrays!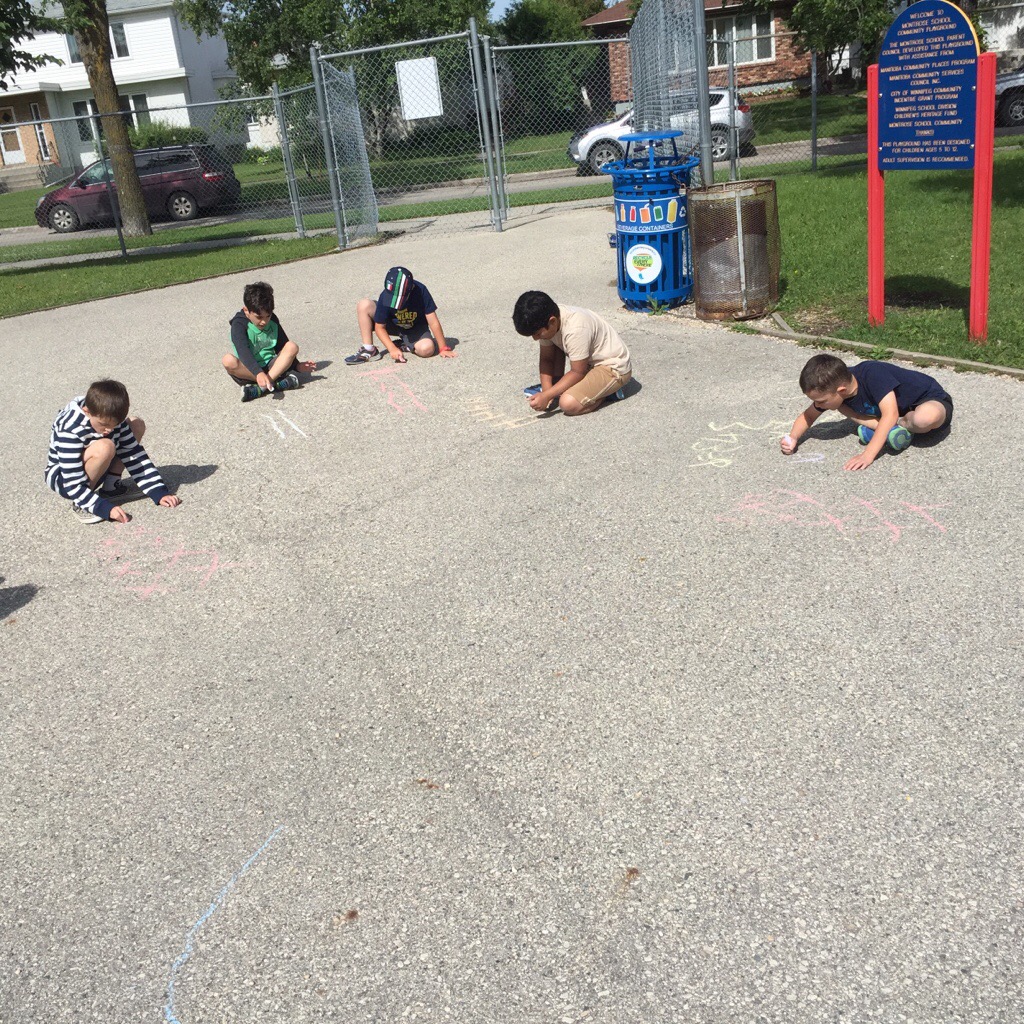 Thanks Ms. H2 for the great Intro lesson on Friday!! Ms. H2 worked with my class, while I worked with hers on grooving to the music Dance. It was so fun and we have switched it up a few times this year! It's always worked so well.
And then we played!! June feels are still so strong!!