Suddenly, I hear my sister exclaim, "Look. They're here!" High above us are the SkySpirits, dressed in my favourite green and Nimise's blue. We watch them sway and flicker in the four directions. Streamers of pink and purple swirl and flow across the sky. Twisting and turning, the SkySpirits join together. Around and around they spin. Faster and faster. Their shimmering parkas and scarves lift with the wind as they dance in the northern sky.
They wave down to us. And we wave back. Over and over.
~ Sky Sister ~ Written by Jan Bourdeau Waboose
Over the past few weeks we have been looking at the Canadian Northern Lights. Their colour and sequence. We have been wondering about how they happen. When they happen. And ofcourse why they happen. We were inspired by the Sky Sisters book to create our own Northern Light Art work. They turned out so well, we are going to do something very special with them.
We also had a guest speaker come, Alex, from Yellowknife to speak about what it is like to live there and he spoke a lot about the Northern Lights. Alex can climb up a hill or even his roof to see the Northern Lights almost every single night in the winter.
Come enjoy our beautiful Art. They are posted outside of our classroom on our bulletin board.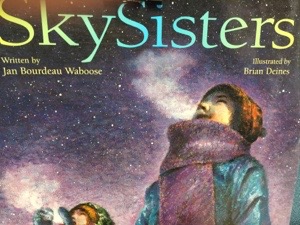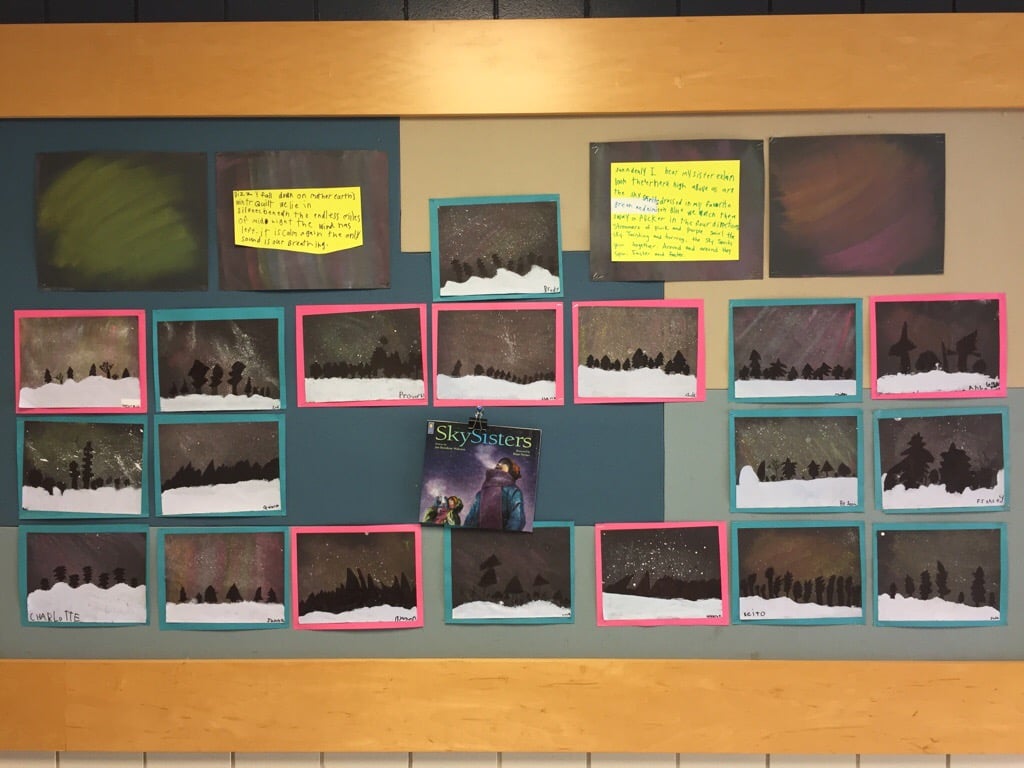 ---